We are getting lots of phone calls and e-mails asking if we are open or accepting new customers during the COVID-19 situation. The answer is YES! We are open for select services and are ready to help you with your dog. Group classes are temporarily suspended, but all other services are available and accepting new clients. (Update 5/17/2020: Group classes resume Monday, May 18th!)
At our facility, we are abiding by all state and federal guidelines for social distancing, disinfecting, and sanitization. Our team members are staying at least 6′ apart, washing their hands regularly, and are constantly disinfecting frequently-touched surfaces (door handles, countertops, tech devices, etc.) using a disinfectant proven to work on the novel coronavirus.
At this time, there is no evidence that animals play a significant role in spreading the virus that causes COVID-19.

At this time, there is no evidence that the virus that causes COVID-19 can spread to people from the skin or fur of companion animals.

–The United States Center for Disease Control & Prevention (Source)
Private Dog Training
Private dog training lessons are available for all dogs, regardless of age or behavior problem. We are currently offering private lessons remotely, via FaceTime or Zoom video conferencing, as well as at our facility both indoors & out. We are not traveling to clients' homes at this time. (Updated Sept. 2020)
All of our private dog training programs can take place remotely. We have curbside pickup available for all included equipment (see "Retail" section below).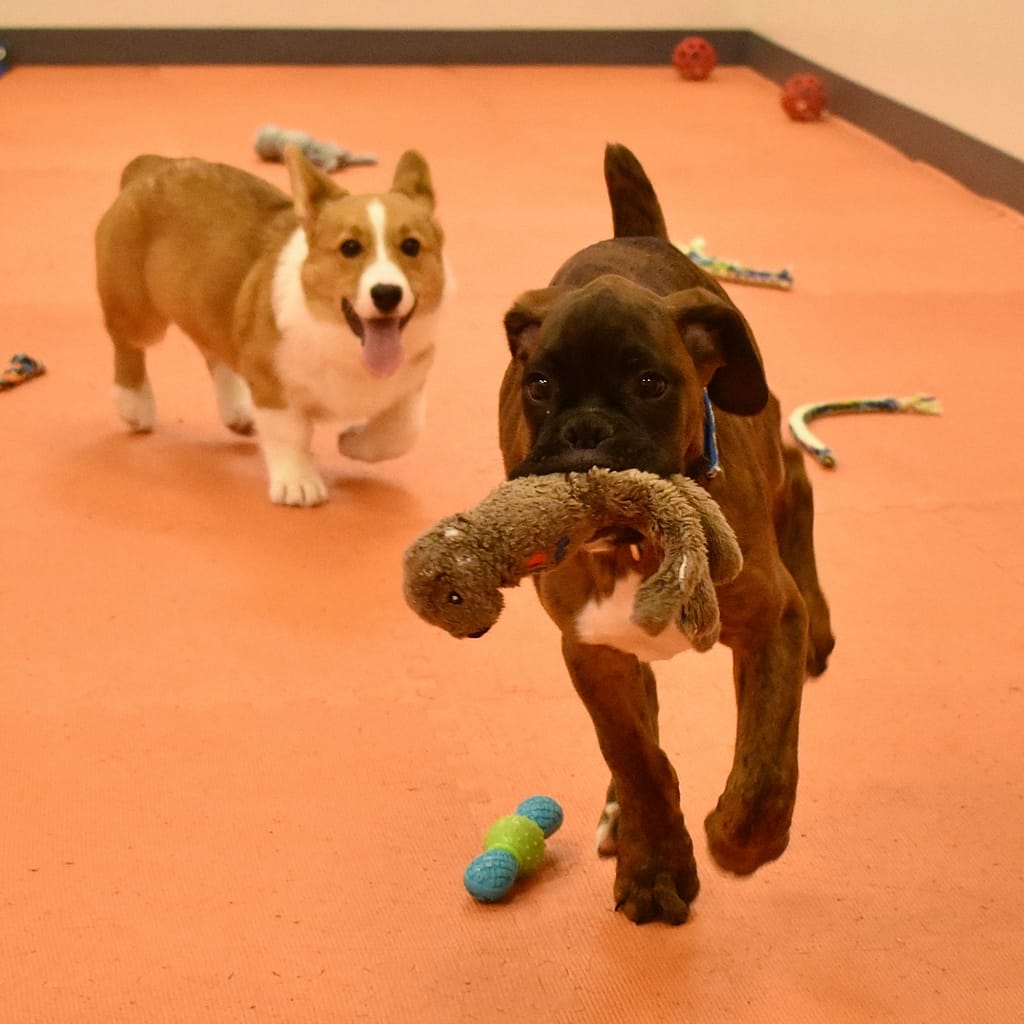 Puppy Day School
With social distancing and the stay-at-home order in place, it can be extremely challenging for puppies to get positive socialization experiences with new people and other puppies at this time. Puppies have a critical socialization period, and it can't be put on hold – not even during a pandemic. That's why our Puppy Day School program for puppies under 6 months old is open to new students.
Puppy Day School evaluations and the included weekly Puppy Teacher Conferences (30-minute private appointments with one of our trainers) may take place in person outdoors at our facility or remotely via Zoom or FaceTime.
We have developed a contactless pick up & drop off procedure for dogs in our Puppy Day School program as our lobby is currently closed to the public per state guidelines. Here is a video of the process:
Educational Daycare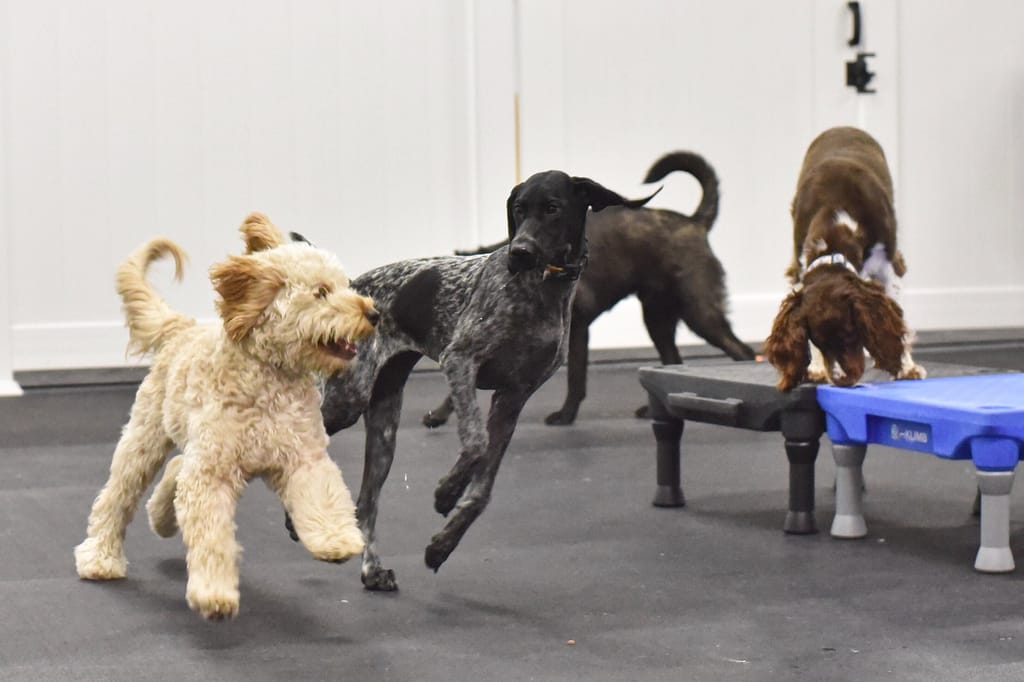 With state parks, beaches, and Providence city recreational areas closed, we know your options for exercising your dog are more limited than ever. Educational Daycare, our daycare program for trained dogs over 6 months of age, is open and accepting new clients. We are using the contactless pick up and drop off procedure shown in the video above.
Keep in mind that Educational Daycare has a minimum attendance policy. Dogs must attend at least 2 days per week to ensure they mesh with our group dynamics. For more details, read our blog post about how Educational Daycare is different from many daycare programs.
Retail
Per state guidelines, our lobby is closed to the public for the time being. We are only allowed to have clients inside for scheduled private lessons.

As of August, our retail store is open to the public Monday through Friday from 3-6:30PM. But, we also built an online store for you to browse from the comfort of your home!
We have a wide variety of chews, food-dispensing toys, treats, and training gear to help keep your dog busy while you work from home. Need help choosing products? Text us at 401-330-5892 – we're happy to chat with you about your dog and help you pick out some goodies!
Curbside pickup is available for all orders.
Get in Touch
Our receptionist availability is a bit limited, but we're still eager to help you with your dog! You can schedule a phone call, text us at 401-330-5892, or e-mail us. All of our program details, including tuition prices, are on our website – no surprises here.