Crossbones is a team of dog trainers & canine care staff. We are devoted to providing exceptional care & a positive education for dogs and their owners.
We are driven by the belief that early socialization, consistent training, and regular physical & mental enrichment are the keys to bringing out the best in any dog. We teach dog owners like you how to fulfill these needs, and provide services and products to set you up for success.
We are committed to modern, effective, positive reinforcement-based training. Our team applies these principles not only to dogs, but also to their owners, the community, & each other.
Meet your dog's new best friends.
Katherine Ostiguy is the co-owner of Crossbones Dog Academy. She has over fifteen years of experience training dogs and raising puppies and started her business in 2010. Katherine's passion for learning about all things canine leads her to pursue continuing education in the form of seminars and lessons with some of the world's top dog trainers. This dedication to the field is evident in the positive way she works with her clients, both of the four-legged and two-legged varieties.
Katherine is a graduate of the Karen Pryor Academy Dog Trainer Program, a rigorous certification program that requires continuing education and a pledge to train using force-free methods and techniques. She uses clicker training and positive reinforcement to solve problems and train dogs to a high level of reliability.
Katherine has been competing with her dogs in agility, obedience, rally, herding, weight pull, and conformation since 2005 and prioritizes versatility in her dogs. Her first dog, Tessie, earned titles in four sports and was the first English Springer Spaniel to earn a UKC Weight Pull Championship title. Her current competition dog Spark is an AKC & UKC Grand Champion in conformation, has won multiple UKC all-breed Best In Shows, and is one of only a handful of Shetland Sheepdogs to earn both a Grand Championship and Versatility Certificate Excellence (GCH + VCX).
In agility, Spark was the runner up at the 2018 USDAA New England Regional in 16″ Steeplechase and won the 2018 Cynosport World Games Grand Prix Quarterfinals in Scottsdale, AZ. Her dog Strata (pictured) was the 2017 USDAA New England Regional Champion in 14″ Performance Grand Prix. Katherine travels the country to participate in dog sports and has competed in several AKC and USDAA national championships, national specialty shows, UKC Premier & Top Ten events, and the Westminster Kennel Club Masters Agility Championship.
Katherine's Personal Dogs
UWPCH URO2 MACH2 PACH Belcroft In A Sweet Dream BN RE HT MXS MJS MXP MJP OF PD PTM – "Strata"
AKC GCH / UWPCH URO2 BIMBS GRCH Allaround Majestyk Strike Anywhere MX MXJ XF RA HT TKA CGC VCX – "Spark"
UKC GRCH Foxglove Incendio Out In A Blaze NAJ TKI – "Match"
Hellfire's Time Bomb NA OAJ OF CGC TKI – "Ska"
Gone but not forgotten…
UWPCH UCD Sunrise Sweet Tess TT SR SJ AD JH-E NAJ NA CD RN OFP AXP AJP – "Tessie"
Professional Accreditations & Memberships


Daniel Lombard is the other half of Crossbones Dog Academy. After five years as a professional dog walker, Dan has been training dogs full-time in our Puppy Day School program since 2015. His quiet nature and endless patience brings even the most reserved, shy dogs out of their shells. His goatee makes him quite the "puppy magnet!"
Dan is a graduate of Norfolk County Agricultural High School and is Pet First Aid certified through the American Red Cross. He is TAGteach Primary Level certified. He recently began taking lessons in herding and is enjoying the process of teaching his Shetland Sheepdogs to work stock.
His current competition dog Anthem has gone from Novice A to making National finals & the podium (3rd place) at the 2018 Cynosport World Games in Murfreesboro, TN. She was the top 16″ dog at the 2017 USDAA TitleMania East event.
Dan is current training Anthem's son Wick to be his next agility star.

Our Trainers & Behavior Consultants
Casey came to Crossbones in August 2016 and has perhaps the most interesting background of all our team members! She left Johnson & Wales University after realizing the culinary scene wasn't for her. She went to Africa for six weeks and volunteered at an animal preserve, caring for lions and tigers. Upon returning home, she held a variety of volunteer and paid positions locally at Roger William Park Zoo, Buttonwood Zoo, and Wildlife Rehabilitators Association of Rhode Island. From there, she did a two year exotic animal training apprenticeship with T.I.G.E.R.S (The Institute of Greatly Endangered and Rare Species).
Casey has worked with tigers, lions, lynxes, wolves, gibbons, chimps, leopards, an elephant, and more as a result of her exotic animal positions. Casey has two Australian Cattle Dog mixes named Nimbus and Nox and a cat named Bilbo Baggins. (Yes, she's a big Harry Potter and Lord of the Rings fan!)
Casey is a graduate of Karen Pryor Academy's Dog Trainer Professional program. She teaches in our Puppy Day School and Flex Class programs. When not training at Crossbones, she volunteers with Australian Cattle Dog Rescue Association (ACDRA). Casey is also Pet First Aid/CPR certified.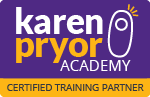 PJ's entire career has revolved around animals. After graduating from the University of Connecticut with a degree in Animal Science, she spent nearly two decades working with exotic animals as a zookeeper and zoo manager. PJ has cared for and trained primates, reptiles, birds, invertebrates, and mammals. She shifted her focus to working with dogs professionally in 2018.
Her interest in training dogs was sparked by becoming a puppy raiser for Canine Companions for Independence. As a puppy raiser, PJ provides care, socialization, and training for a puppy until they turn 20 months old. CCI places dogs as service dogs to people with physical, cognitive, and developmental disabilities. She is currently raising a puppy named Kippling, and also shares her home with Watkins, the cheerful Lab in her bio picture! Service dog candidates need to be trained to a high level of reliability in public. Raising these puppies has given PJ a lot of hands-on experience socializing puppies to be confident and well-behaved.
Prior to joining the Crossbones crew in 2020, PJ was the lead trainer for a dog training program in Massachusetts. She earned the Certified Professional Dog Trainer – Knowledge Assessed (CPDT-KA) designation in 2019. We are thrilled to have her as part of our crew!

Our Academy is an 8000 square foot facility located at 189 Swan Street in Providence, Rhode Island. Our building includes a 70×45' training hall, three indoor play spaces, a retail store, and an 880 square foot outdoor play yard. We have ample off-street parking and are just minutes off I-95.