Maintain your dog's training
Our daycare challenges your dog's mind, not just their body.
Each day provides physical exercise, enrichment activities, socialization, and maintenance of your dog's manners training. Attendees enjoy indoor free play time, exploring a fenced-in outdoor space, crated nap time, and small group fetch or recalls in our training hall.
What does Educational Daycare include?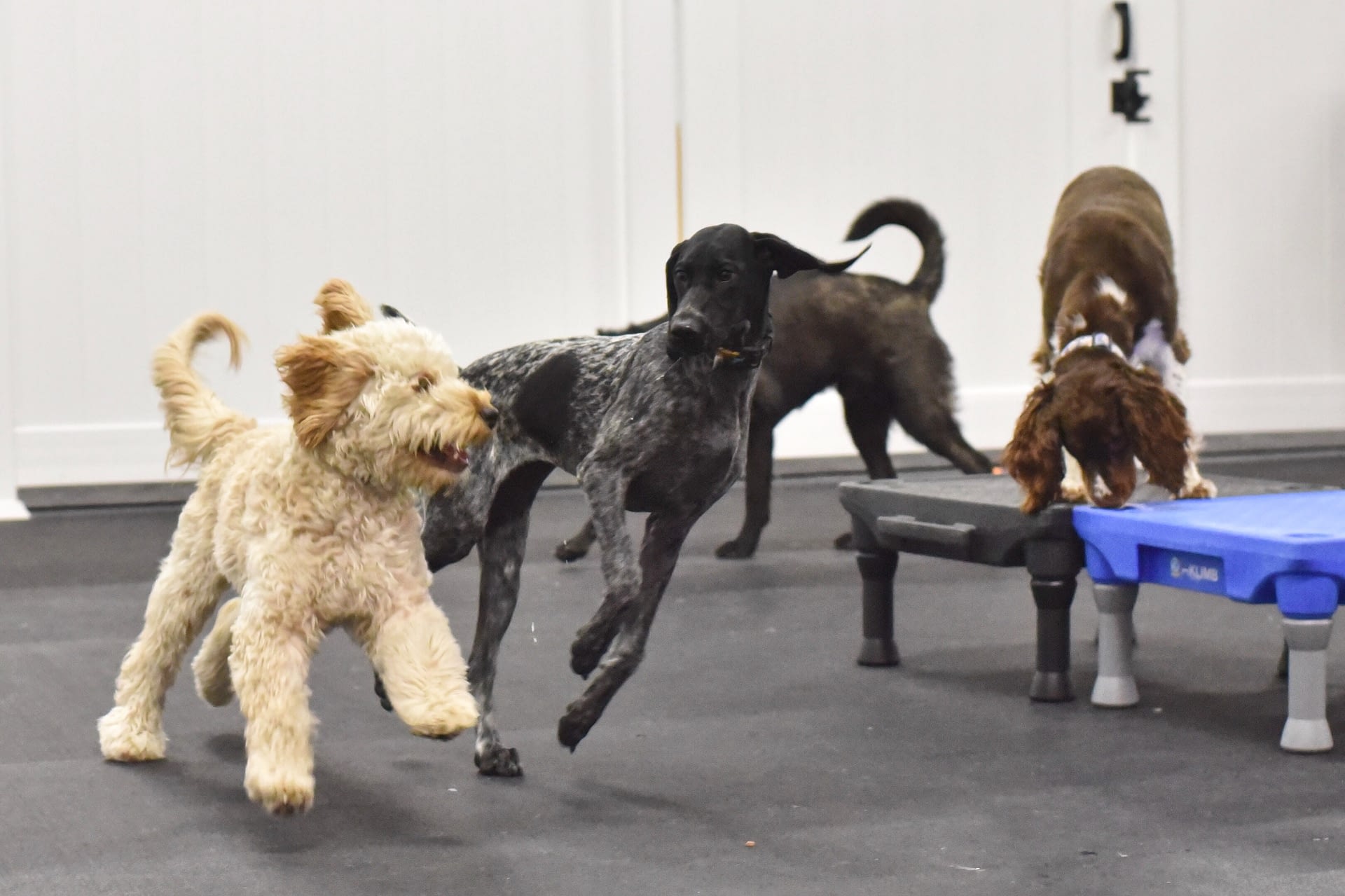 Consistency & Excellent Care
Our daycare program is designed to maintain your dog's basic manners training while providing social time, mental stimulation, exercise, and enrichment for your dog on a regular basis – at least twice a week.
If you want a safe alternative to off-leash dog parks, something more comprehensive than a stroll around the block with a dog walker, and a daycare experience that promotes polite behavior, Educational Daycare is for you!
Each day includes…
Group play with similarly-sized dogs

Regular outdoor potty breaks

Consistent reinforcement of polite behavior

Crated nap time with a chew toy

Optional add-on training sessions to grow your dog's skills
Educational Policies & FAQs