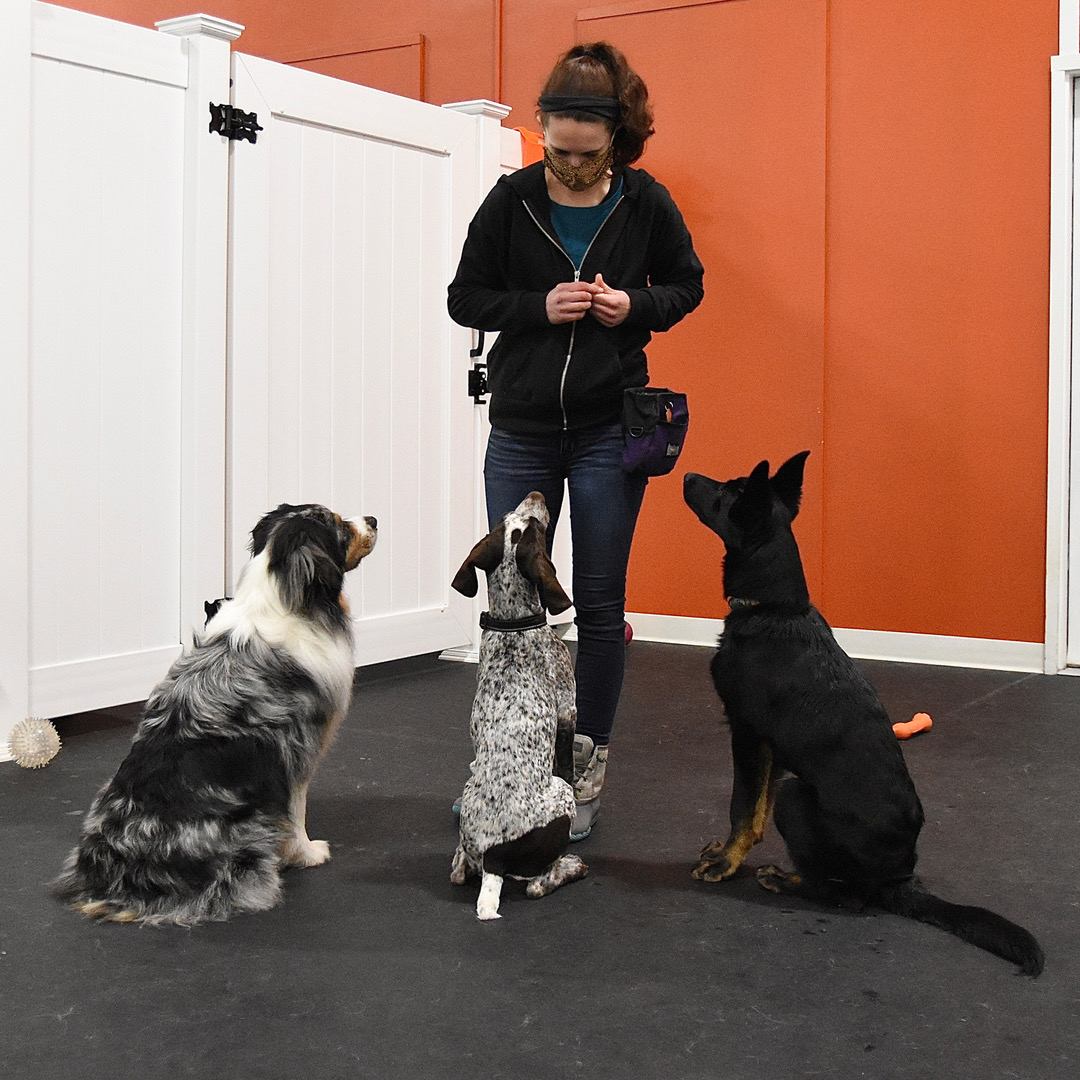 Puppy Day School
Our most popular and comprehensive puppy training program. Your puppy attends school here Monday through Friday during the day, playing with their friends and learning in training sessions with our staff. We work on potty training, crate training, sit, down, coming when called, walking politely on leash, greeting people politely, accepting body handling & restraint, and lying on a mat.
This all-inclusive program includes weekly report cards, weekly Puppy Teacher Conferences with one of our trainers who will coach you on what your puppy has learned, and access to our Flex Class program.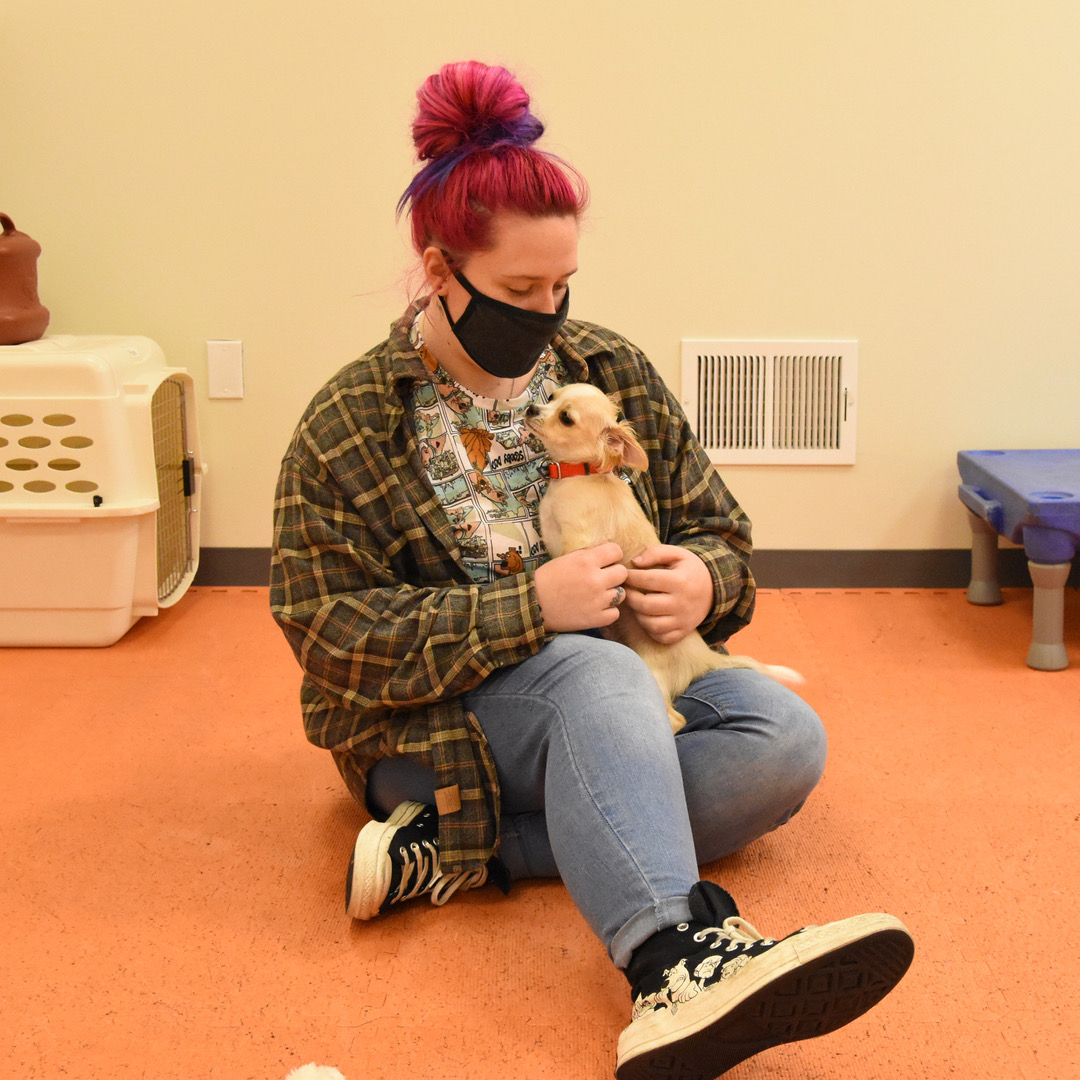 Puppy Jumpstart
Our private lesson program. Receive one-on-one coaching from a member of our training team either in person at our facility, or remotely via Zoom. Your trainer will coach you to raise your puppy, and you follow their instructions and do the training yourself.
The "bonus" version of this program also includes 10 Flex Classes at our facility.