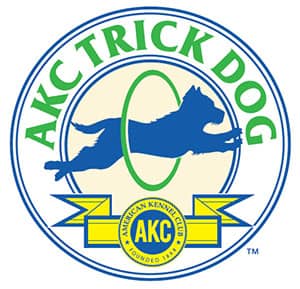 Trick training grows your bond with your dog and builds your training and communication skills. It's a great way to burn off some of your dog's energy when it's too hot or rainy to play outside. Plus, it's a ton of fun!
The American Kennel Club recently added a Trick Dog program to their catalog of events, which means your dog can earn official AKC titles for passing four different levels of tests.
For all of these reasons, we're always trying to find ways to encourage our students to spend some time teaching tricks. So, we're doing something brand new: a Summer Trick Training Challenge!
From now through August 31st, any dog who is signed up for one of our Intro to Dog Tricks classes will be added to this board in our lobby…
This board will keep track of everyone's progress through the Novice and some Intermediate level tricks! For each trick you complete, we'll place a sticker in the corresponding box on the board.
We're giving out prizes for reaching these milestones…
5 tricks: a clicker & wristband
10 tricks: one chew of your dog's choice – bully stick, pig ear, etc.
15 tricks: a 1-pound Happy Howie's treat roll – your choice of flavor
20 tricks: one of the following bags of dog treats: Cloud Star Tricky Trainers (any flavor), Bravo freeze-dried treats (any flavor), a small bag of The Honest Kitchen Proper Toppers (any flavor), or a Leanlix treat stick
All 25 tricks on the board: $50 gift certificate to Spring Forth Dog Academy!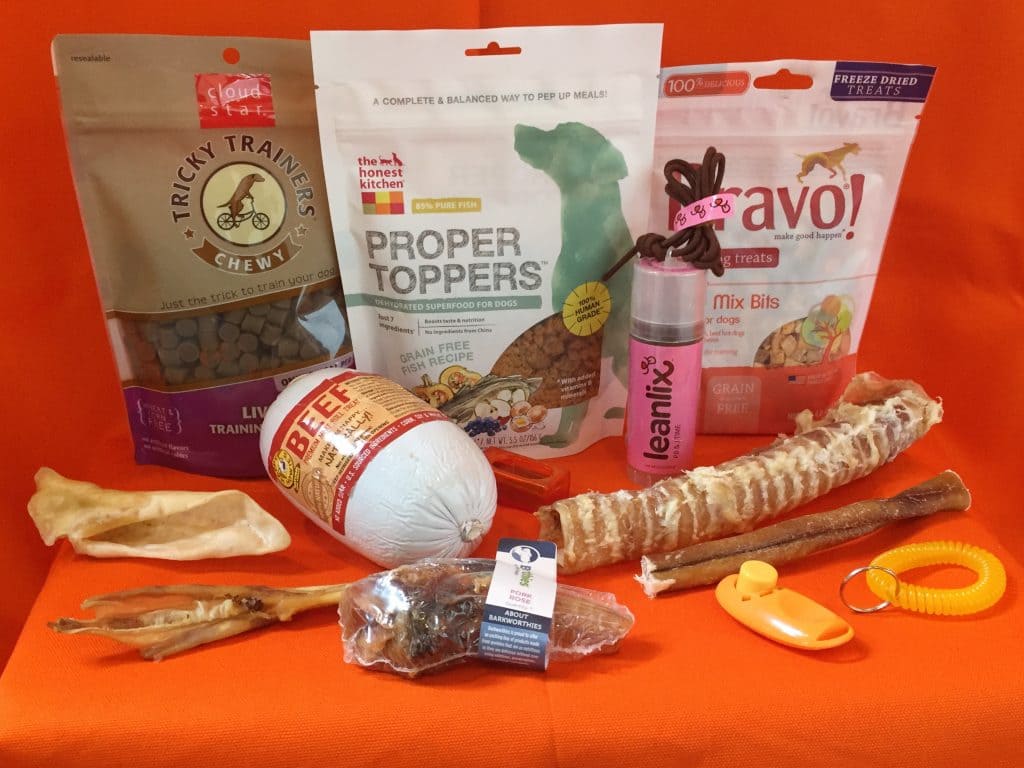 Which of these prizes will your dog earn? (Hopefully, a lot of them!)
As you can see, we've already got 10 dogs in the Summer Trick Training Challenge. Will you & your dog be joining us next? We hope so! If you've got a Flex Class Pass, sign up for Intro to Dog Tricks today. And if you don't have a Flex Class Pass yet, come join our group dog training class program!