Does your dog's daily routine build their manners, or break them?
Practice makes permanent. Is your dog or puppy rehearsing bad habits during the day?
At Crossbones, we have three different weekday programs to bring out the best in your dog or puppy. These programs are designed to build or maintain polite manners and social skills, while preventing undesirable behaviors from getting worse – or forming in the first place. Certified professional dog trainers are on staff, ensuring the physical and mental wellness of each dog in our care.
Don't

wait for your puppy's vaccines to be "complete!"
This well-meaning advice is now outdated.
Read the Puppy Socialization position statement by the experts: the American Veterinary Society of Animal Behavior.
Our programs meet or exceed the health recommendations set by AVSAB.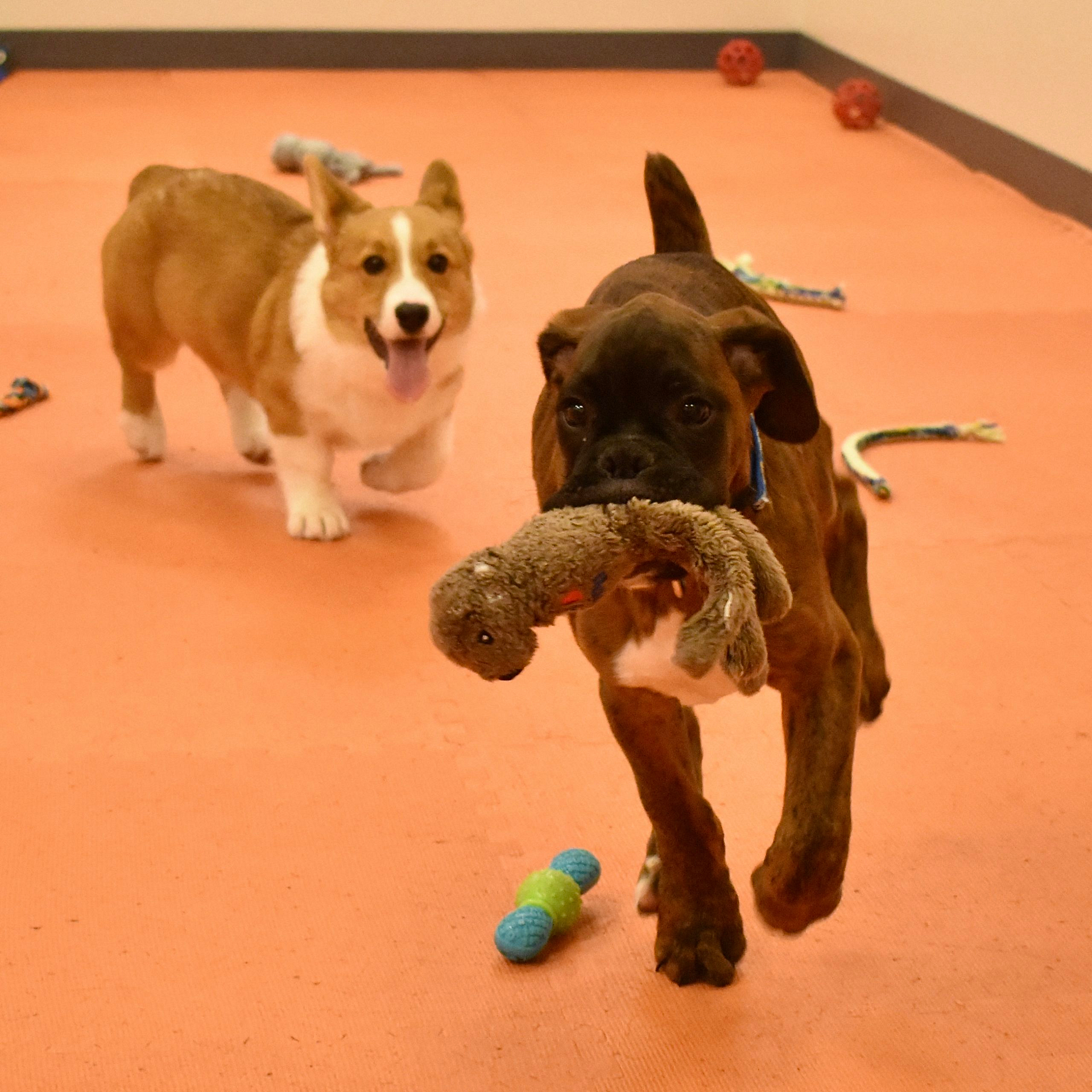 Puppy Day School
For puppies 8 weeks to 6 months old at enrollment
Our most popular and comprehensive puppy training program. Your puppy attends school here Monday through Friday during the day, playing with their friends and learning in training sessions with our staff. We work on potty training, crate training, sit, down, coming when called, walking politely on leash, greeting people politely, accepting body handling & restraint, and lying on a mat.
This all-inclusive program includes weekly report cards, weekly Puppy Teacher Conferences with one of our trainers who will coach you on what your puppy has learned, and access to our Flex Class program.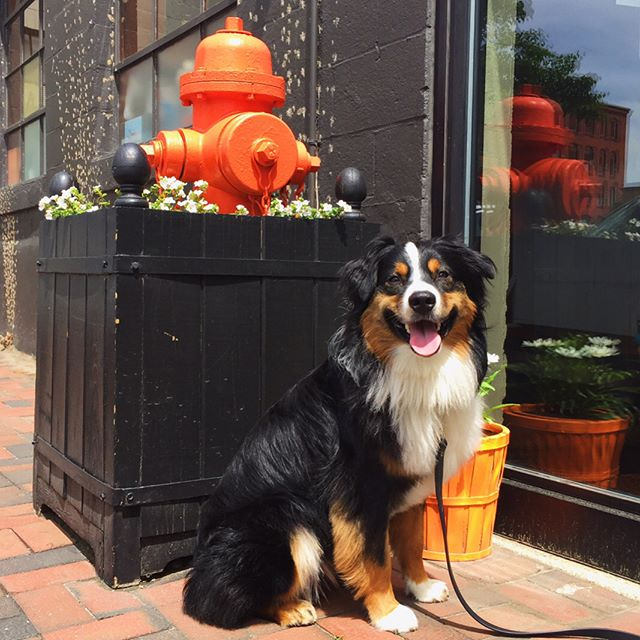 Intensive Training Programs
For dogs 6+ months old at enrollment
Want the dog of your dreams? Intensive Training Programs are for owners who want to see their dog make a tremendous amount of progress in a short period of time. We offer three-, five-, and eight-week programs designed to take your dog's manners to the next level. Our talented team of dog trainers works with your dog at our facility Monday through Friday, then coaches you on how to maintain the training in weekly private lessons.
ITPs are for friendly, non-aggressive dogs who are comfortable being in a crate in between training and play sessions. We do not address fear, anxiety, or aggression in ITPs.
Educational Daycare
For trained dogs 6+ months old at enrollment
Our Educational Daycare program is designed to maintain the manners training you have already completed with your dog while providing social time, mental stimulation, exercise, and enrichment for your dog on a regular basis – at least twice a week.
If you want a safe alternative to off-leash dog parks, something more comprehensive than a stroll around the block with a dog walker, and a daycare experience that promotes polite behavior, Educational Daycare is for you!