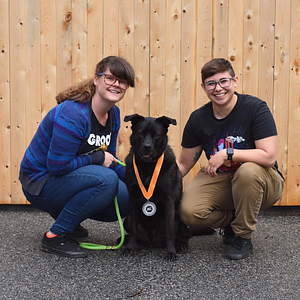 Puppy Day School alum Ursus passed the CGC test! Will your dog be next?
Find out this summer! We're excited to announce two new training opportunities this summer at Crossbones: a new format for our CGC Prep class and an AKC Canine Good Citizen testing event!
Not sure what the AKC Canine Good Citizen test is all about? Check out our blog post about it!
Commit to classes
Our spring experiment with Intro to Agility as a linear class has been very successful! We were inspired to use the format […]