Find out this summer! We're excited to announce two new training opportunities this summer at Crossbones: a new format for our CGC Prep class and an AKC Canine Good Citizen testing event!
Not sure what the AKC Canine Good Citizen test is all about? Check out our blog post about it!
Commit to classes
Our spring experiment with Intro to Agility as a linear class has been very successful! We were inspired to use the format for CGC Prep, which is our class designed for teaching dogs the skills they need to pass the AKC Canine Good Citizen class.
Linear classes meet on the same weekday, at the same time, for six weeks. They're generally consecutive (save for any holidays or instructor vacations). Like a college course, students sign up in advance and commit to taking the whole course. This format allows the instructor to build each week's curriculum on the skills previously taught. Since everyone is at approximately the same experience level, the class progresses through advanced skills together!
The prerequisites for this linear CGC Prep class are the same as the Flex Class version. All students must have attended at least 2 of each of our Core Manners classes: Polite in Public, Come This Way, Settle & Stay Put, and Self-Control. If you and your dog don't have a solid understanding of all of those skills taught, we recommend repeating those Core Manners classes further before jumping into CGC Prep.
If you're not sure if you're ready, or if you've taken classes elsewhere and aren't sure where you fit into our program, just send us an e-mail. We're happy to help!
This six-week class is $245 + tax. If you've already purchased a Flex Class Pass, you can use your class credits towards signing up for this class – e-mail us and we'll do that for you. Or, you can purchase it outright – whichever you prefer!
Test your dog's skills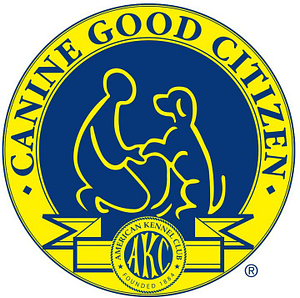 Have you been taking classes for awhile? Or perhaps you've taken advanced classes elsewhere? You may be ready to jump straight to taking the AKC Canine Good Citizen test! Our next test will be Monday, August 1st at 5PM and 6PM at our facility here in Providence. You can sign up for the time block that works best for you.
If your dog has already passed the CGC test, we'll also be offering the Urban (CGCU) and Community Canine (CGCA) tests at this time. We have medallions available for each team passing a test at our event!
Each test is $30 + tax. Have you purchased a CGC Flex Class Pass from us before? If so, you have a free credit towards this test available to use. E-mail us and we'll sign you up!