NOTE: We have new guidelines effective June 10th! Please read the latest COVID-19 Flex Class Guidelines here.
---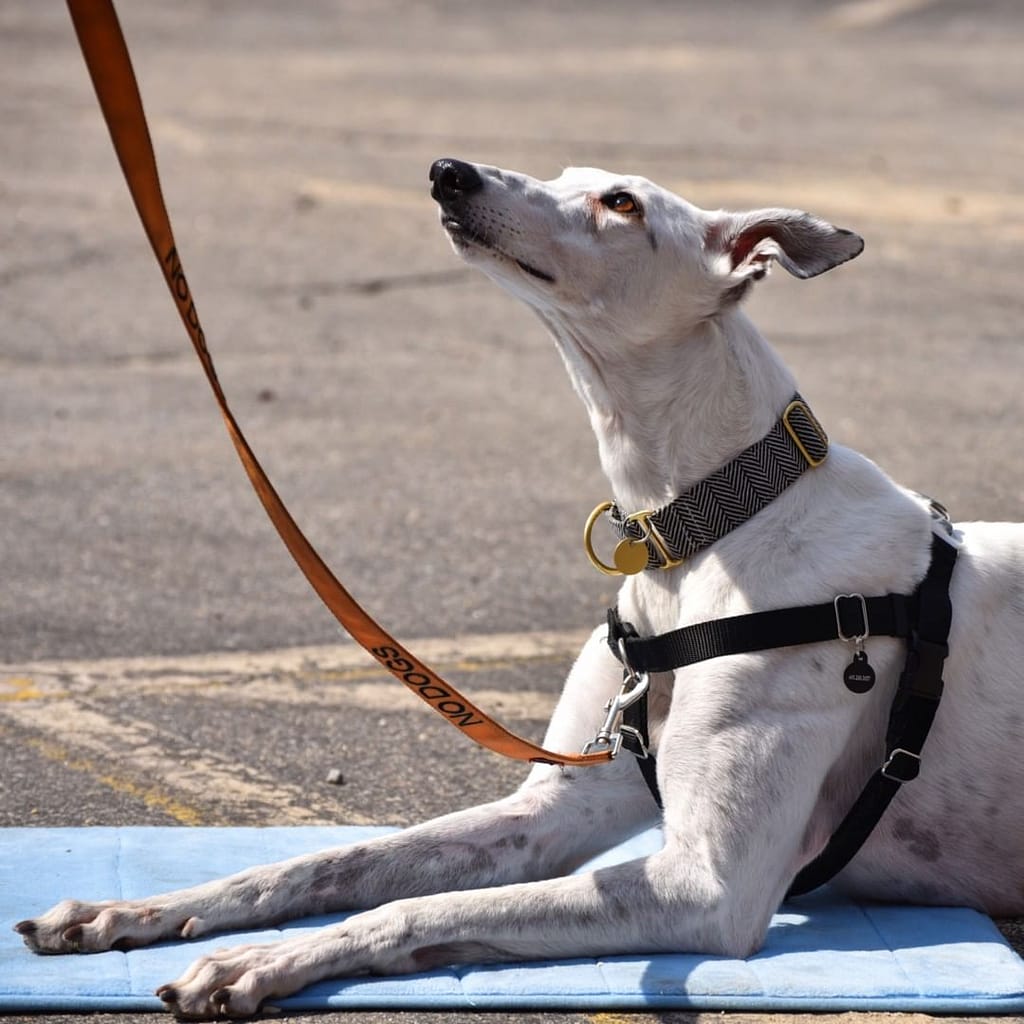 Our Flex Class program is resuming Monday, May 18th. Some changes to the way we hold classes are necessary in order to follow the dog trainer regulations published by the Department of Business Regulation.
All classes must be held outdoors, weather permitting. If the forecast suggests a greater than 50% chance of heavy rain or lightning, we will cancel classes. We will still train in light rain, so please dress accordingly. Our instructors will make the decision to cancel weekday classes at approximately 3:30PM and weekend classes at approximately 7:30AM. Check your e-mail before departing for class.
Each class is strictly limited to 4 dog & handler teams and the instructor.
No guests are allowed to accompany you in class. Spouses and family members may watch class from your vehicle, which may be parked facing the training space. Vehicles must be turned off – no idling.
Face masks must be worn and social distancing guidelines must be followed at all times. If you are not able to wear a face mask during class, please email us to discuss accommodations before registering for any classes.
If you or your dog are not feeling well, you must stay home. Please email or call us as soon as you perceive symptoms so we may work to fill your spot with someone from the wait list. We will be slightly more flexible with excused absences during this time but you must let us know as soon as possible (prior to the start time of class).
Because class space is extremely limited, only enroll in classes you are certain you can attend. We will shut off online registration for anyone making excessive cancellations or rescheduling.
Just like we did before, we'll be maintaining a wait list for classes that are full. Please e-mail us to be added to the wait list for any class.
If you need to purchase treats or other gear, please place an online order for pick-up if at all possible. That way, we can have your items ready for you when you arrive. If you realize you need something during class, we can still accommodate that, but it will interrupt your class experience.
Please be sure to pack water and a bowl for your dog, and bring extra-high value treats that your dog is crazy about!
Current Flex Class Pass Holders
All Flex Class Passes with an expiration date after March 22nd were extended by 12 weeks. There will be no further extensions of Flex Class Passes. If you believe we made an error and your class pass was not extended, please e-mail us and we will look into it.
If your dog's vaccinations have been updated since March 1st, or if you had a veterinarian appointment to update vaccinations which had to be cancelled due to COVID-19, please contact us to make sure your dog's vaccinations are up-to-date before enrolling in class.
New Students
We are accepting new students, but they may not begin class until on or after June 1st.
The next Orientation class for new clients will be Monday, June 1st. Orientation classes will be held approximately once per week thereafter. You still must attend an Orientation class before attending any classes with your dog.
Puppy Day School Students
If you have not attended an Orientation before, we are offering a remote Zoom Orientation one just for current and previous PDS students on Saturday, May 23rd at 11AM. This will not be recorded, and you must attend live. Once you attend this Orientation, you can enroll in future classes.

If you cannot attend this Orientation, the next one will be available on Monday 6/1, and weekly thereafter on different days of the week.
All currently enrolled PDS students will get an additional 2 weeks to attend Flex Classes if their dog's attendance ends in May or June.

All previously enrolled PDS students who had Flex Class availability interrupted by COVID-19 have received a "COVID-19 Make Up Pass" that expires July 1st.